MEMOIR NOVELS BY HOPE MUELLER
Hope Mueller released her debut novel in 2019, the sequel in the Fall of 2020, and a journal in 2021. Both Hopey and Counting Hope were instant bestsellers in five Amazon categories and each title achieved hot new release rankings in six different categories. Buy the books here!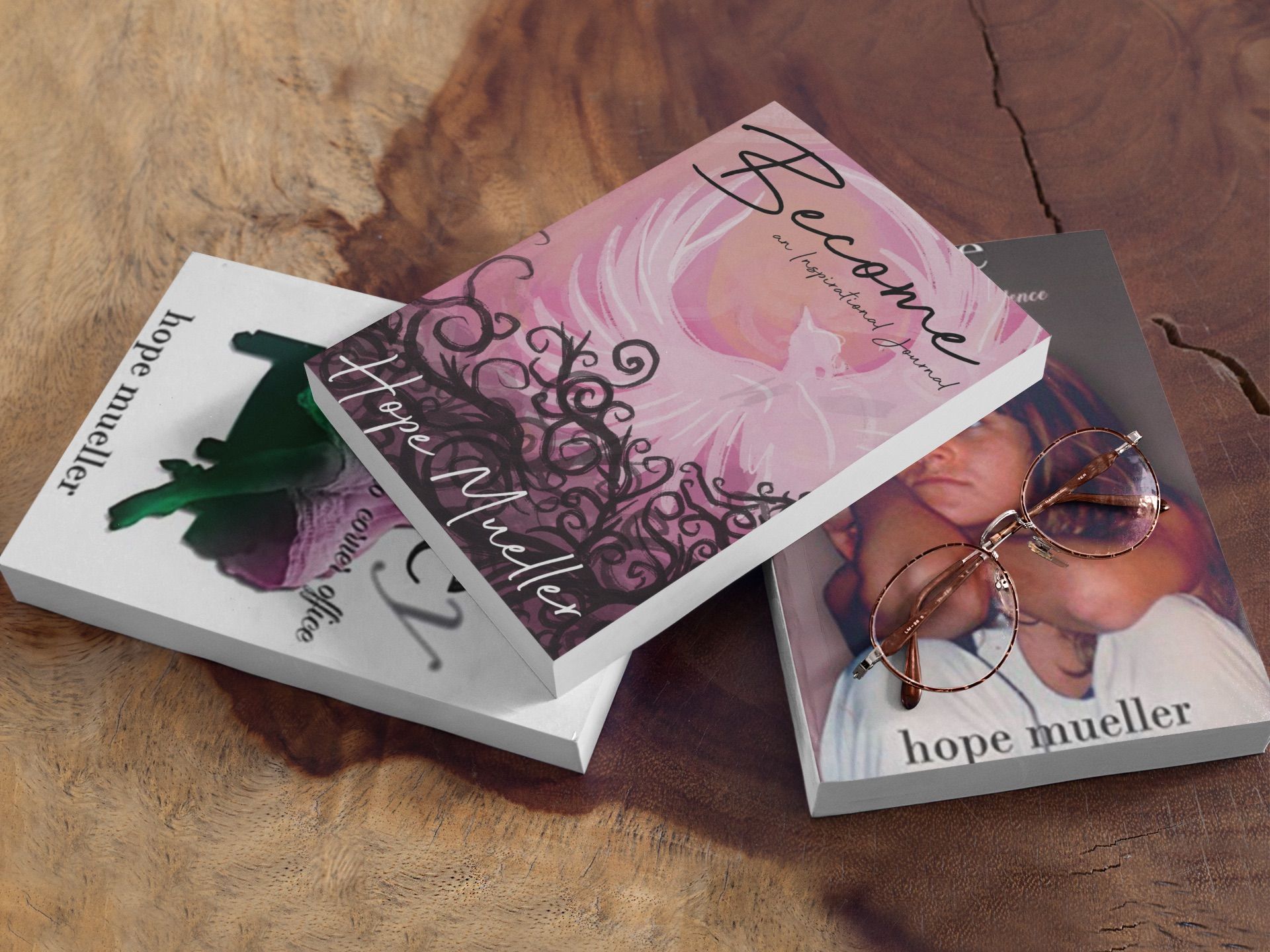 Become: an inspirational journal
Goal setting is not the answer to all of life's complications and hardships. It is a process for what you want your life to look like, to be. Goal setting allows you to reflect, to be conscious about your choices, and helps prioritize your time and attention. I wrote this to help you create a life of your dreams. A life of your own design. An opportunity for you to Become.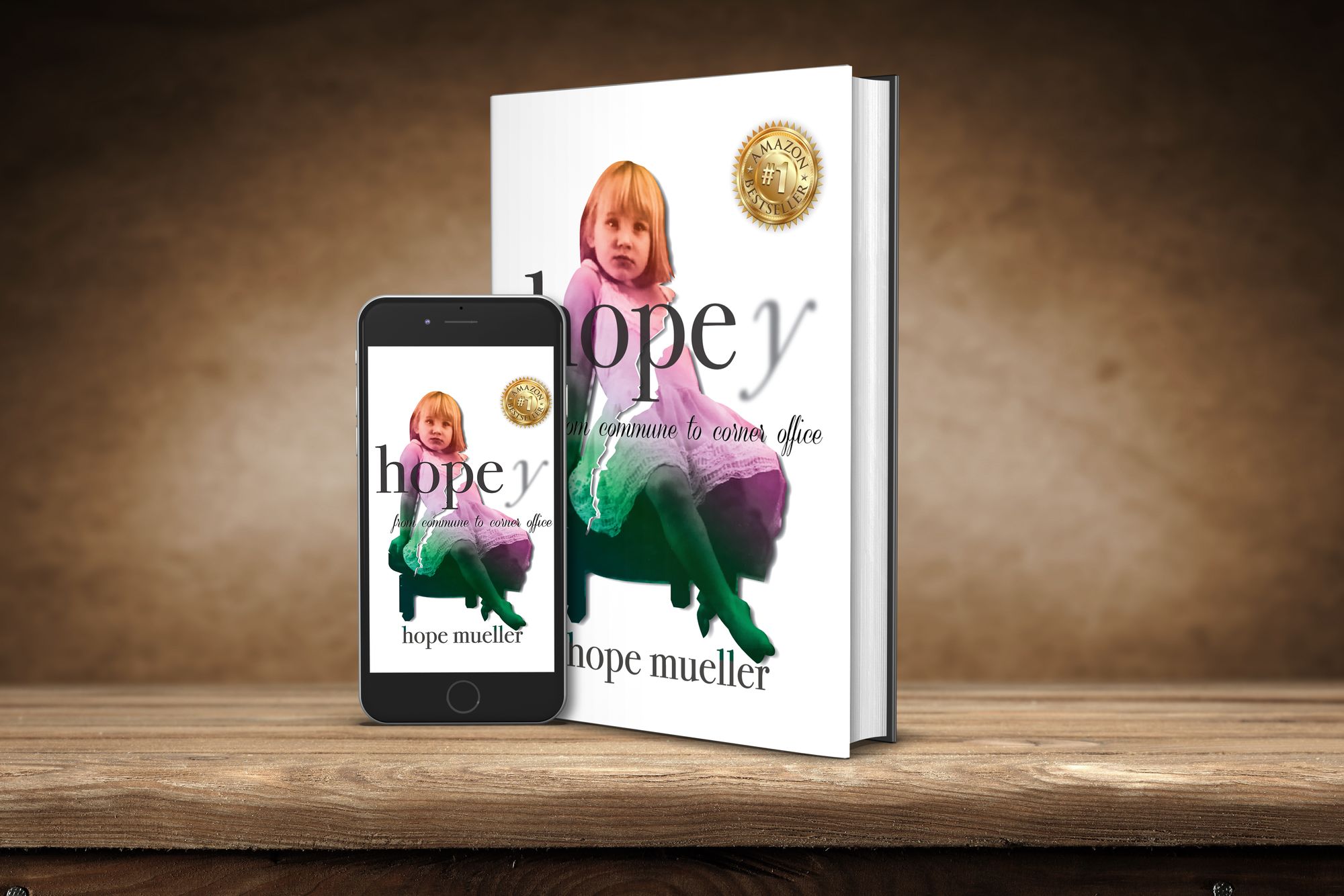 Hopey: From Commune to Corner Office
Hopey chronicles the story of a courageous girl in a '70s Southern Indiana commune, complete with flowers for dinner, a ball of acid in the freezer, and orgies on the living room floor. The chaos of her formative years, which are littered with violent episodes, periods of hunger and assaults, leads Hope to set off on her own at the age of fifteen.
Written as intense past moments, reflective chapters, and flash-forwards, these three voices come together to transcend time and connect the past and the present. Honest and raw, with no request for empathy or complaint, the book is a celebration of the human spirit and an exhilarating read. Hopey is a reminder that we can love, we can believe, and we, too, can be successful beyond all expectations--if we only dare to hope.
ENDORSEMENTS FOR HOPEY
"I did not stop reading it until I read the last word. It was so honest and brave. I grieved for what the little girl endured and cheered for the growing woman as she fought to find her way. Such a story of courage, unconditional love, and insight." ~Audra Coleman
"Page turner! From the very first page, I had trouble putting it down and would stay up way too late reading it. The writing, content, and storytelling style is captivating." ~Jennifer Hottell
"Hope is amazingly perceptive about people and have that rare descriptive gift that marks the best writers. Hope captures the people in her life and make them come alive on the page. The book is so compelling, I did not want to stop reading. There is more to tell and I cannot wait to see what comes next." ~Justin Robertson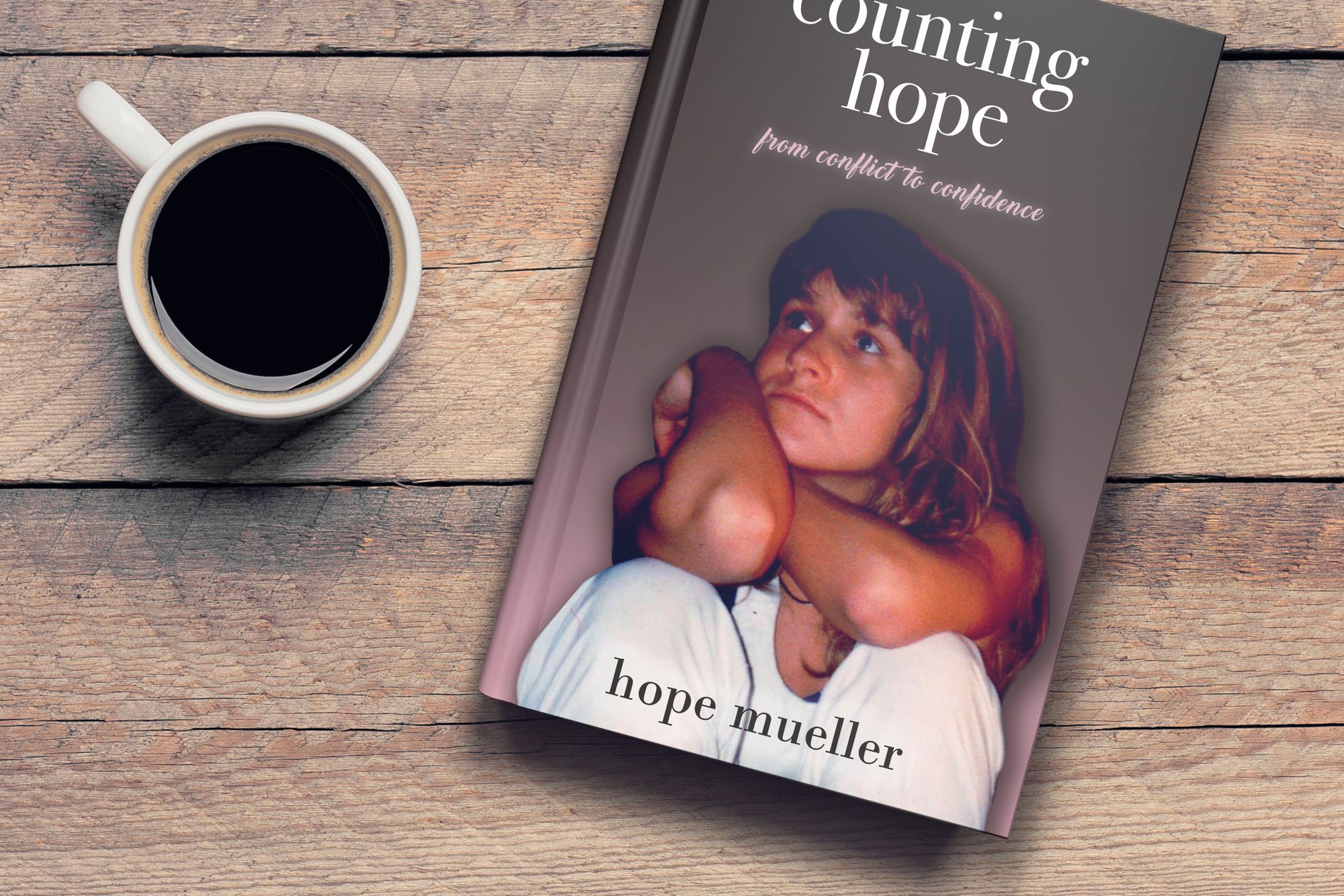 Counting Hope
In her memoir sequel, we follow Hope Mueller's journey into adulthood as she unwittingly recreates the dark, chaotic world she was attempting to escape. As Hope finishes college, she digs herself out of drug addiction and abusive relationships to ensure her survival. She charges forward to build a better life for herself and her two daughters. Hope reveals the most intimate and painful events of her life while illustrating an unwavering motivation to improve her circumstances and discover her true worth.